About The Pennsylvania Housing Law Project

Who We Are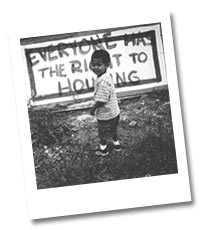 The Pennsylvania Housing Law Project (HLP) was created in 1990 under the umbrella of Regional Housing Legal Services (RHLS). HLP acts as a support center for legal services programs that address issues related to affordable housing, including:
landlord tenant law
foreclosures
fair housing
state and federal programs

What We Do
PA Housing Law Project supports legal services programs by:
Providing information about current housing and related issues to legal advocates statewide Join the PA Housing Law Project's mailing list.
Writing a blog for the Pennsylvania Legal Aid Network.
Developing special training sessions to increase advocates' expertise in representing individuals who are facing mortgage foreclosure or who are victims of predatory lending
Monitoring and reviewing proposed legislation and court rules
Recommending new and amended statutes and court rules to further the interests of Pennsylvania's low-income residents
Fostering increased collaboration among legal aid advocates and members of the private bar to counter mortgage foreclosures and predatory lending practices.
Consulting with other advocates about pending issues and cases
In partnership with North Penn and Mid Penn Legal Services, PA Housing Law Project is involved in research, education and legislation to enable owners of manufactured housing to purchase the land on which their homes are located. PA Housing Law Project assists in the identification of optimal ownership configuration and financing mechanisms.
Key Partnerships