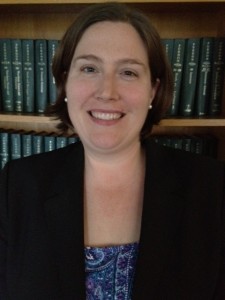 Areas of Expertise: Rachel joined RHLS in May, 2007 after more than five years working in private practice in Pittsburgh where she developed expertise in real estate, nonprofit, and affordable housing matters.
Rachel currently focuses on policy and advocacy efforts. Current projects include: working to improve implementation of protections for survivors of domestic violence and sexual assault in LIHTC properties and advocacy to increase the protections against utility terminations for chronically ill Pennsylvanians.
Publications:
"Foreclosing on Our Health?" (2012) in Shelterforce
"Chicago Apartment Building Foreclosures: Impact on Tenants" (coauthor, 2010) (pdf)
"Illegal Steering in America: Who's At the Wheel?" (2007) in the Journal of Affordable Housing & Community Development Law
"Summary Report on International Eviction Laws" on behalf of the American Bar Association's Section on Real Property, Probate & Estate Law's Pro Bono Committee at the request of the ABA-UNDP International Legal Resource Center (ILRC), for the Kenyan office of United Nations Development Programme (coauthor, 2006).
"Affordable Assisted Living" (2005) in the Journal of Affordable Housing & Community Development Law
Presentations:
2011 speaker, "No Place Like Home: Philadelphia's Approach to Foreclosure Prevention" at the Federal Reserve Bank of Philadelphia
2010 co-facilitator, "Foreclosure Mitigation for Practitioners" at the Pennsylvania Housing Alliance's Homes Within Reach conference
2010 guest lecturer, housing law class at DePaul University College of Law, Chicago, Illinois
Honors & Awards:
2010 Distinguished Service Award from Chicago Volunteer Legal Services in Chicago, Illinois, for her work defending homeowners in mortgage foreclosure cases.
2009 Volunteer of the Year Award from the Lawyers' Committee for Better Housing in Chicago, Illinois, for her work in helping to create a system for mapping and reporting on apartment building foreclosures in Chicago.
2005 Pennsylvania Bar Association Pro Bono award for her work helping to start an anti-predatory lending clinic in Pittsburgh.
2003 member of the Allegheny County Bar Association's Young Lawyers' Division Leadership Initiative Class of 2003.
Experience and Education: Rachel practiced general real estate and affordable housing and community development law in large and mid-sized Pennsylvania firms for over five years prior to joining RHLS. She has also worked in a legal services office in Chicago, IL representing tenants in foreclosure. Rachel received her JD/MA (urban and regional planning) from the University of Iowa in 2001 and AB in Sociology from the University of Chicago. She earned an MBA in 2007 from The Tepper School of Business at Carnegie Mellon University.