Wood Street Commons, Pittsburgh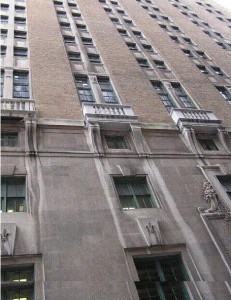 RHLS successfully crafted a timely and innovative use of Neighborhood StabilizationProgram (NSP) funds to prevent foreclosure of large-scale mixed-use development projects, which are typically used to return single-family housing back into productive use. RHLS used the program to preserve a 16-story, 258 unit affordable housing and retail/office complex in downtown Pittsburgh.
RHLS played a significant role in bringing together key partners and providing complex regulatory, financial and legal advice that resulted in the preservation of an important source of affordable housing and a vital community asset.  The value of Wood Street Commons extends far beyond downtown Pittsburgh as it serves as a best-practice model for replication across the Commonwealth.
Brandywine Health & Housing Center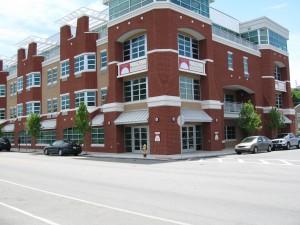 The Brandywine Health & Housing Center development in Coatesville marks the first time that the U. S. Department of Agriculture (USDA) has used community facilities funding to support both healthcare and housing. RHLS' work with the Brandywine Health Foundation development produced a diverse funding model that combined USDA funds with Pennsylvania Department of Community and Economic Development (DCED) funds, Community Development Block Grant funds, Pennsylvania Housing Finance Agency (PHFA) funds and Low-Income Housing Tax Credits (LIHTC). As a result, government funders are expanding traditional thinking about funding comprehensive approaches to affordable housing. Specifically, they are exploring ways to make health issues a factor in assessing the potential impact of community revitalization across Pennsylvania.
Connelly House, Philadelphia
RHLS assisted Project H.O.M.E. and Bethesda Project on a development in the heart of Center City. Connelly House is an eight-story affordable housing facility that contains 24 single room occupancy (SRO) units with private baths, and 56 efficiency apartments.  This $26 million development provides a potential model for addressing homelessness statewide.