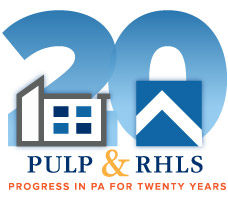 Regional Housing Legal Services (RHLS) and the Pennsylvania Utility Law Project (PULP) are celebrating twenty years together. While RHLS creates and preserves housing, PULP works to make sure that the housing is livable through access to and preservation of utility services.
PULP has had a huge impact on Pennsylvania utility law. In order to share the highlights of this success, we have prepared an historical accounting of the program's fine body of work.
The year was 1973—as the U.S. energy crisis began to drastically decrease supply of the raw materials powering the homes of families across the country, the cost of electricity and heat became too significant for many to bear. Low-income families often felt the strain of the energy burden most, with an increasingly unsustainable percentage of their income dedicated to electricity and heat. Increasingly, legal services advocates across Pennsylvania encountered families and individuals that needed assistance navigating the new landscape of energy costs. Ultimately, those attempting to negotiate the unclear rules and nearly non-existent regulations needed an advocate.
Responding to that call, Central Pennsylvania Legal Services (CPLS) (now MidPenn Legal Services), based in Harrisburg, began to respond to this unmet, yet dire need. In 1978, after working with dozens of clients to assist them in addressing utility issues and following the tragic death of an elderly woman due to freezing to death in her own home, controls regarding utility shut-offs in winter were deemed necessary to the health and well-being of both low-income and vulnerable individuals. Otto Hoffman, an attorney at CPLS, had the opportunity to work with the Pennsylvania Public Utility Commission (PUC) to assist in the crafting of Chapter 56, the first substantive piece of regulation in Pennsylvania that outlined processes and provided protections for residential utility consumers.
1978 would prove a banner year in utilities advocacy not only due to Pennsylvania's Chapter 56, but also as the U.S. Federal Government passed legislation for the Low-Income Home Energy Assistance Program (LIHEAP), which offered financial assistance to low-income individuals and families that needed assistance paying their heating bills.
These significant events continued to show the unmet need for a legal aid organization dedicated specifically to the utility and energy issues of low-income Pennsylvanians. This need was recognized by the statewide legal aid community and funding from the Pennsylvania Legal Services Center, now known at the Pennsylvania Legal Aid Network (PLAN), resulted in the formation of the Pennsylvania Utility Law Project (PULP) in 1980. At its inception, PULP received funding for one attorney and Otto Hoffman became PULP's first Executive Director. Because of its small size and to ensure administrative efficiency PULP did not become its own non-profit, but rather was administered by Central Pennsylvania Legal Services (now MidPenn Legal Services).
Throughout the 1980s, PULP continued to provide advocacy and support to low-income Pennsylvanians through representation in key utilities litigation at the PUC. Though the majority of PULP's work at this time was dedicated to support of local legal aid program individual representation. Though the immediate energy cris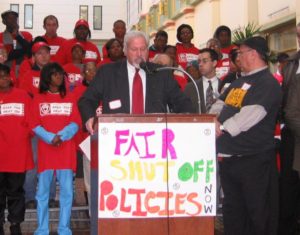 is of the 1970s would subside, the significant cost of electricity and heating would continue to burden low-income individuals and families. Many fell behind on their utilities bills and entered agreements with their providers to stay current on their bills and at the same time pay back large balances. These unrealistic arrangements ended in failure for both customers who simply accrued mounting debt and for utility providers who never would receive these unaffordable payments for their services.
As a result, PULP commissioned the National Consumer Law Center to develop a whitepaper concerning credit and collection policies for low-income residential energy consumers, and in partnership with the PUC's Bureau for Consumer Services and Community Legal Services of Philadelphia, PULP assisted in the development of pilot programs that allowed low-income households with utility arrearages to have their existing debt balances frozen and ultimately forgiven, in exchange for regularly paying affordable monthly bills based upon a percentage of their household income.
By freezing past due balances and reducing payment obligations, low-income households were able to retain essential utility service because it became more affordable. This resulted in saving utility providers significant collection and termination costs as well as protecting the basic needs of highly vulnerable households. These pilot programs eventually became standard practice for the natural gas and electric industry in Pennsylvania, with many of the current Customer Assistance Programs directly evolving from these initial pilots. From their inception, PULP was actively involved in the development of these vital programs.
Skyrocketing energy costs and the development of utility assistance programs were not the only issues utility issues affecting low-income households during the 1980s. The breakup of the legacy Bell Telephone system, mandated by Federal Courts, created a competitive market for telecommunications and opened a new avenue for needed advocacy. PULP responded to meet this challenge head on.
During the 1980s and 90s, PULP solidified its role on the forefront of this changing utilities' landscape in Pennsylvania, and actively assisted in negotiating and crafting telecom legislation and regulations. PULP was a leader in educating legal aid staff and their clients regarding how to navigate this quickly transforming landscape and actively advocated for consumer protections. Among PULP 's successful endeavors were the development of Pennsylvania LinkUp and Lifeline programs – that allowed for reduced connection costs and ongoing subsidy for basic calling service – as well as, Verizon Universal Telephone Assistance Program, which provided small cash grants to assist with unpaid arrears. In addition, PULP was instrumental in ensuring that sufficient protection existed from onerous fees imposed by the telecom industry we well as misleading sales techniques by competitive suppliers.
In addition to PULP's involvement in telecommunications advocacy for low-income consumers, the late 1980s brought another significant change to the organization. Director Otto Hoffman was selected as the Executive Director of the Pennsylvania Legal Services Center and was replaced at PULP by Harry Geller, the former Director of Legal Services, Inc. (now merged in to MidPenn Legal Services), a lawyer with extensive legal aid experience in New York and Pennsylvania.
Still only a staff of one, throughout the late 1980s and into the 1990s, Geller would expand on the work of Hoffman by developing the PLAN Utilities and Energy Task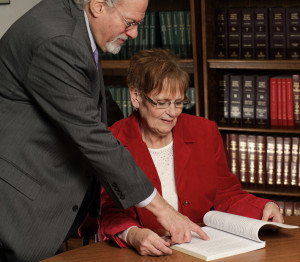 Force and Workgroups, providing training to all regions of the Commonwealth. PULP, through the Geller's advocacy was also instrumental in getting significant protections put into place in the electric and natural gas choice legislation in the mid-1990s. Geller did so by working with administrative agencies, stakeholders, and elected officials on a series of utilities choice acts that for the first time provided mandatory Universal Service Programs and the full range of policies, protections, and programs that help low-income utility consumers afford and maintain their service. Eventually, as a result of PULP's persistent advocacy many of these programs would be expanded to reach the entire state.
In recognition of PULP's unique status as an effective statewide advocate for low-income utility customers, Geller was appointed to participate on a broad range of consumer advisory groups, including those to the PUC, the Department of Human Services (DHS), Department of Community and Economic Development (DCED), and individual utilities across the commonwealth. Geller's continuous and long- term service, often as Chair, provided a meaningful – and often the only – voice at the table on behalf of low-income client concerns.
The political climate of the mid-1990s would result in the next significant change in the history of PULP. In 1996, new rules from the federal Legal Services Corporation (LSC) prohibited entities receiving federal funding through LSC from engaging in administrative and legislative advocacy that was core to PULP's work and effectiveness. PULP's work in advocacy at the state level was simple too valuable to the statewide low-income community, and thus, to avoid any potential restrictions on its work, PULP parted ways with Central Pennsylvania Legal Services who received LSC funding.
Still only a project of one attorney, PULP was simply too small to efficiently become its own program, and thus decided instead to accept the invitation of Regional Housing Legal Services (RHLS), another PLAN-funded, statewide legal aid specialty program, to become an independently-funded specialized project of RHLS. Founded in 1973, RHLS operates similarly to PULP, aiming to shape policies and regulations on a state level that benefitted low-income Pennsylvanians specifically on the issues of affordable housing. With affordable and safe utilities as an integral part of decent, safe, affordable shelter, the partnership of PULP and RHLS is as an opportunity to serve low-income Pennsylvanians more effectively.
Throughout the mid-to-late 1990s, PULP continued to work for the improvement and development of the now mandated universal service programs of the electric and gas utilities, the continuing challenges posed by further changes mandated in the telecommunications field, and its ongoing assistance to local legal aid offices in representing individual utility consumers facing loss of essential utility services.
The early 2000s would bring additional significant challenges for residential utility consumers. As a result of financial mismanagement of the Philadelphia Gas Works (PGW), there was a significant effort by utilities to loosen the Chapter 56 regulations that Otto Hoffman and others worked to achieve in the late 1970s. Unfortunately, the utilities succeeded and, in 2004, the Pennsylvania General Assembly passed Chapter 14 which undid many of the more robust Chapter 56 protections. As a result of Chapter 14, the PUC's regulatory oversight was significantly limited and many low-income consumers were caught in a broad collections-net intended for the more affluent. This resulted in more aggressive utility collections and shut-off protocols. Utility termination rates skyrocketed. Since the passage of Chapter 14 in 2004, termination rates for utilities in Pennsylvania have continued to grow and are now approximately 3 times the level prior to 2004.
As Pennsylvania's low-income utility consumers began to feel the effects of Chapter 14, the need for additional support for PULP's work became apparent. In 2006, 26 years after its founding, PULP received funding from PLAN to hire a second full-time attorney. Eventually, through additional fundraising efforts PULP was able to expand its staff, which enabled the organization to expand advocacy and litigation efforts in order to attempt to address significantly increasing client needs.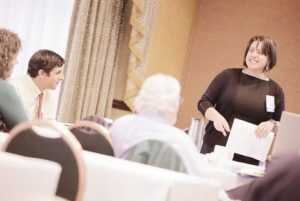 PULP has always been blessed with blessed by strong input from client-advocates who supported its work. In the early days, clients such as Ernestine Wattlington, Shirley Baer, Gert Hastings, and Lila Savage were actively involved in the statewide Utility Task Force (now PLAN Utility Law Group). Their respective deaths as well as PULP's expansion into greater levels of contested litigation, created a significant client advocacy vacuum. As a result, the PLAN Utility Law Group recognized the need for a permanent client organization to advocate for the rights of low-income utility consumers in proceedings across the state. From this, the Coalition for Affordable Utility Services and Energy Efficiency in Pennsylvania (CAUSE-PA) – a client-led, unincorporated association of low-income individuals – was formed. With the voice of utility providers and other interest groups expressing and espousing their positions clearly and loudly, CAUSE-PA, would enable consumers to also have a voice. Through leadership of client advocates, like Carl Bailey, Dorothy Young, Linda Bergman, Minta Livingood, Marsha Mathis, and many others, PULP and CAUSE-PA would form a powerful team in defending the interest of utility consumers across the state. Today, PULP and CAUSE-PA share a reciprocal relationship vital to the operation of both entities, with CAUSE-PA continuing to inform, advise, and direct PULP on relevant client issues, and PULP providing new information on utility matters and regulations, and representation of CAUSE-PA as necessary in PUC proceedings.
In addition to a renewed need for low-income representation on utility matters during the 2000s, the importance of energy efficiency as a measure to protect the environment, conserve resources, and save money for both consumers and providers became apparent. PULP had long been involved in the formation, policies, and operation of Pennsylvania's Weatherization Assistance Program (WAP) and the PUC's Low-Income Usage Reduction Programs, which aim to increase energy efficiency in homes by reducing costs and increasing comfort for consumers, however, the passage of Act 129 in 2008, which mandated the installation of smart meters and energy efficiency efforts by Pennsylvania's regulated electric utilities, provided new opportunities to expand services to low-income households. PULP has actively participated in each of the three phases of Act 129 from 2008 through present to ensure that low-income households receive appropriate services. For example, as a result of PULP's recent advocacy, the electric utilities' budget for energy efficiency measures for multifamily housing was increased significantly to a total of more $32 million for phase III. In addition, utilities have now dedicated more than $150 million over 5 years to address the needs to low-income households.
Beginning in 2010 when utility rate caps came off, the competitive electric market promised in 1996 through the electric choice act began to actively materialize. Like many of the so-called advances in choice throughout the decades, this change has had a significantly adverse impact on the lives of low-income customers. For the past 6 plus years, PULP has actively been engaged in education, advocacy and litigation to ensure that the excesses of the competitive electric market are reigned in to ensure that low-income households continue to have access to safe, affordable electricity. Recently, through litigation in the Commonwealth Court on behalf of CAUSE-PA, PULP was able to build upon Geller's initial advocacy under the Choice Act and enshrine as a requirement that both the PUC and utilities to ensure that assistance programs remain available to assist low-income customers in affording electric service even if those customers are being served by a competitive electric supplier.
In 2015, PULP's Executive Director Harry Geller since 1988 retired and Patrick Cicero, who has been with PULP since 2011 and a legal aid attorney with 14 years' experience, became the new Executive Director.
Throughout PULP's thirty-six year history, the organization has remained Pennsylvania's only legal aid program with a specific focus on utilities issues. Today, in addition to advocacy surrounding issues of affordability, access to utilities, and energy-efficiency, PULP provides education surrounding utility issues and available programs for nonprofit organizations across the state. As attention continually shifts toward the importance of energy-efficiency, PULP continues to advocate on behalf of low-income individuals, and organizations that serve them, to ensure that weatherization programs can work to benefit them. As the social services landscape continues to evolve, the need for affordable utilities for Pennsylvania's low-income and vulnerable residents remains. PULP will continue to advocate on the behalf of Pennsylvanians to fulfill the goal of keeping all Pennsylvanians connected to the utility services so critical to Pennsylvanian's everyday lives.