Many businesses take root in someone's garage, basement, or spare bedroom. For Elaine Price, Owner of Floriated Interpretation, a good idea began in 2011 on her own front porch.
Today, Elaine improves her neighborhood, creates community, provides opportunities for local youth, and assists gardeners of all skill level through her business, Floriated Intepretation. Regional Housing Legal Services provided Section 3 Certification to Elaine's business last year.
Floriated Interpretation serves as a perfect example of why businesses like Elaine's create returns on investment that go far beyond profit.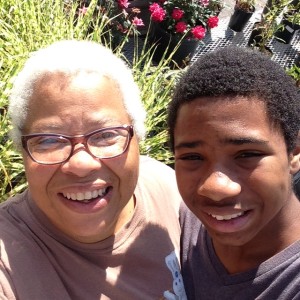 The retail center for Floriated Interpretation is located at 4737 Second Avenue in Hazelwood section of Pittsburgh and is open to serving customers from 11 am until 4 pm, though Elaine can often be found tending her plants and paperwork much earlier in the day. The plants available are separated into color-coded sections based on the needed gardening skill of its caretaker, including "Brown Thumb" plants for the garden-challenged, "Red Thumb," "Orange Thumb," and "Yellow Thumb" plants for aspiring earth tenders, and "Green Thumb" plants, which include unique and rare finds for the most experienced plant caretakers.
Planters who may start off over-estimating their abilities can bring an ailing plant back to Elaine's shop and trade it in for one more suited to their ability to care for their garden. Elaine, her son, and other staff take the time to demonstrate the best way to care for your new addition, acting as a community hub for both would-be and established gardeners.
The experience that Elaine provides to her customers, however, is rooted in significantly more than a simple transaction between the retailer and purchaser. She considers the Floriated Interpretation garden center a nursery for good community values as well as plants. Elaine primarily hires youth ages fourteen through twenty-one to staff her garden center and assist with projects like building irrigation systems. She takes pride in helping youth connect what they're learning in school, subjects like geometry and biology, with the every day needs required to nurture plant life.
In the spring, Elaine had six youth helping her during the week. As the summer months are significantly slower without the needs of spring gardeners, Elaine is currently running the shop with her young son and one other committed youth employee. She hopes to bring more youth back come autumn, and to eventually have the sustained resources to employ a few students for a whole school year.
Before starting her own business, Elaine primarily worked in the nonprofit sector as an office manager and independent consultant, assisting new and small nonprofits in setting up processes and procedures. Like the many nonprofits she assisted, Floriated Interpretation has a mission:
"We stand on the belief that beautification of the environment enhances the quality of life for both individuals and the community."
Elaine saw this first hand when she began her business on her porch four years ago. Her own garden inspired her neighbors across the street and next door to begin planting and tending their front yards, and she soon noticed other houses following their lead. She added that she could tell that these small improvements inspired people to take pride in their neighborhood in a new way. With her garden center, Elaine hopes that other neighborhoods in the Pittsburgh area will be able to do the same.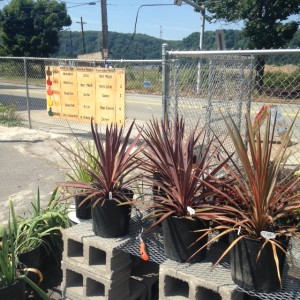 Floriated Interpretation and Regional Housing Legal Services recognize the impact that the community environment can have on a neighborhood's stabilization and on the quality of life for its residents, making the benefits that Elaine's business receives from Section 3 Certification even more sweet.
Though Floriated Interpretation does not provide traditional landscaping services, she hopes that she can assist developments that operate under Section  3 rules in beautifying the environments for their residents, and even getting residents involved in gardening and tending their environment in new ways.
RHLS is proud to have provided Section 3 Certification to Floriated Interpretation! Check out their Facebook page and stop by their retail center to pick up some new greenery. The garden center will be open until Christmas this year.
Find out how to get your business or project Section 3 Certification.
Find other businesses with Section 3 Certification.