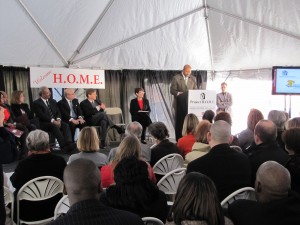 On March 5, 2012, RHLS client Project H.O.M.E. celebrated the opening of the James Widener Ray Homes. The property will provide 53 units of permanent, supportive housing for formerly homeless men, women and children, as well as veterans and low-income families.
The project contains 53 efficiency apartments (each with a full kitchen and bath). The building includes a community room with a kitchen, an exercise room, a laundry room, and a supportive services office. The property is located in the Tioga and Nicetown neighborhoods of Philadelphia.
In addition to addressing critical needs, the property is also green. It will be LEED-certified at the Silver level.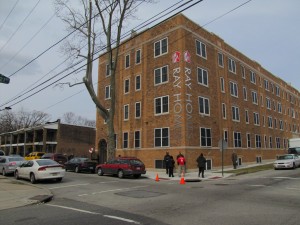 RHLS provided transactional legal assistance on this project through our Development Services practice area. Mark Levin, RHLS Chief Counsel, was the primary RHLS attorney on this deal. Mark helped Project H.O.M.E. with acquisition of the property and closing on the financing to make the building possible.
Learn more: